It takes a T.E.A.M.
Your willingness to give of your T.ime
Please join us and use your E.nergy
We are building our virtual community, A.ction really makes a difference
Please consider making a Tax-Deducible Donation with M.oney
Support us when you shop at Amazon. Go to World Team Now's link at Amazon Smile and Amazon donates to World Team Now.
Use our eBay for Charity link and sell  for World Team Now.
We are most grateful for those that do contribute!   
We wish to thank:   
Alan Friel and the team at Baker/Hostelier, Law   
Straat Tenney, Christina London, and the team at Locke Lord, Law   
Erial Ali-Graphic -Arts & Design   
Roberta Wadell-Editor   
World Team Now Campaigns
Here are below are some of World Team Now's Campaigns.  We are inviting you to share your gifts in the areas that interest you. Since we are virtual now, once interested is expressed, you will be part of a self-organizing team that meets and coordinates.
Clean Air & Water-Clean Air to breathe and water to drink is one of the most fundamental needs we humans have to navigate into the future on earth, and yes it is both a local and global challenge we are prioritizing.   We have no shortage of areas to work on in this category but here is what we have done and are interested in doing.  Is this interesting to you?
Desalination (In- development)
Natural Water Source Testing (In-Development)
Technology Services: WTN has worked closely with the non-profit Hydrogen House, as we see hydrogen sourced by renewable energy will be key to many technologies now in development.  Some of the areas we are interested in have been minimally approached by World Team Now, like tidal energy. Here are some of the initial areas we have focused on and wanting to grow
Nature-Based Solutions: As we view nature's systems and consider biomimicry a solution we can imitate and reflect nature's best; naturally. Here are some initial topics we have focused on projects. And more to come!  Please feel free to express your interest even if not listed below.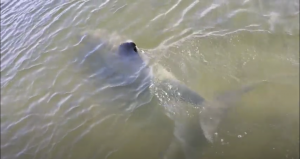 Oceans: The state of the ocean and how humans interact with the ocean is the focus of years of both personal and organizational work. Here are initial projects;
Islands:  Are you interested in island life? Having natural, integrated systems that will experiment with the balance of human and nature, and environment going forward. The World Team project is on island locations with our vision.  Are you interested in the integration of small scale island solutions to systems that deal with the basics on islands; food, water, agriculture, education, transportation, energy, building, health care, and well-being?  Here is what we have started with;
Movement: The nexus between change and moving into that change will build upon how we have rolled forwards, on skates for the earth, and used our athletic and physical bodies to do more than stand in the social and environmental movement.
Work Out for the Earth
Rolling for Renewal
Artistic Expression: Do you love expressing yourself through music and performing arts? Do you have skills in any of these areas that you want to share? 
Music: composition, instrument(s), and style
Photography: portfolio and experience shooting nature's beauty, including human diversity
Website development, Graphic Artist, Coding, Algorithm development
Writers copy editors, technical, narrative, journalism, social media; posting, blog, etc.
WTN Organizational Development: Do you have some of the professional skills that help with the fundamental areas of growing the organization? If you have the time to share and want to help us get better organized we need YOU!  
Banking, Financial, Accounting Degree,  MBA, Business Administration, Non-Profit Management, detail-oriented,
Proposal and grant writing
Program managers
Logistics coordination
Public policy & trade
UN, WEF or other international experience
Organizational, secretarial skills, filing, organizing documentation, and material storage
Scientific Research focused on Natural Based Solutions, Renewable Energy, Oceanography, Biodiversity
Internships
We are envisioning many of these positions will lead to being rewarded with resources from projects created and/or salaried jobs.
Please register your interests and provide your contact information to be part of our T.E.A.M.
This will only be used for World Team Now's internal use and never shared or used for commercial purposes. Here is our privacy policy.
"A small group of thoughtful people can change the world. Indeed it is the only thing that ever has…"
—Margaret Mead
E-mail:
World Team Now
Phone:
310-917-9106
Fax:
212-932-9881
Address:
30745 P.C.H. #337
Malibu CA 90265 USA